Log in to your account and click "Manage Subscription" to edit your subscription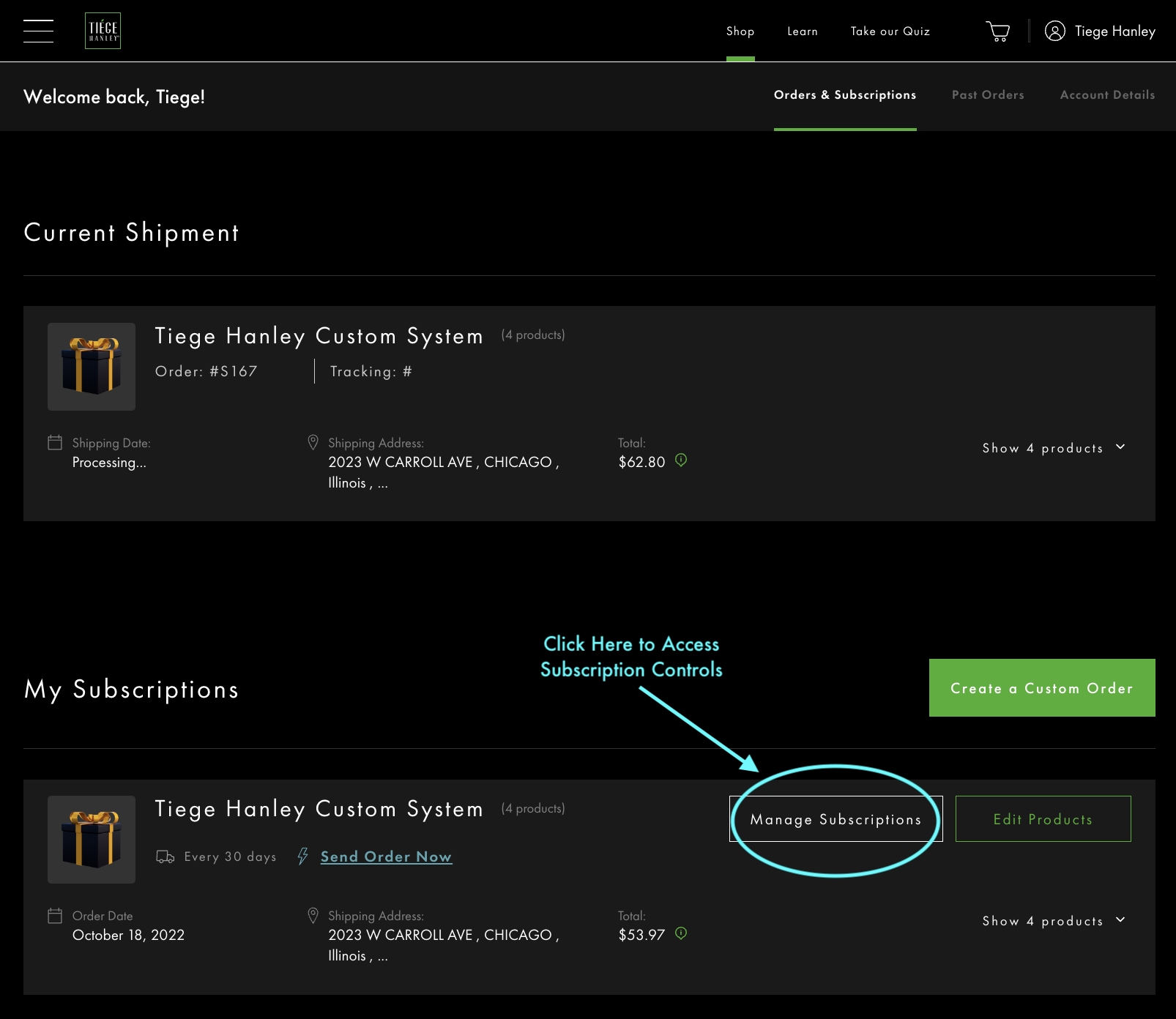 There you will find the controls for your renewal frequency (the amount of days between orders). Click on the "Edit" button next to Frequency to update your renewal frequency.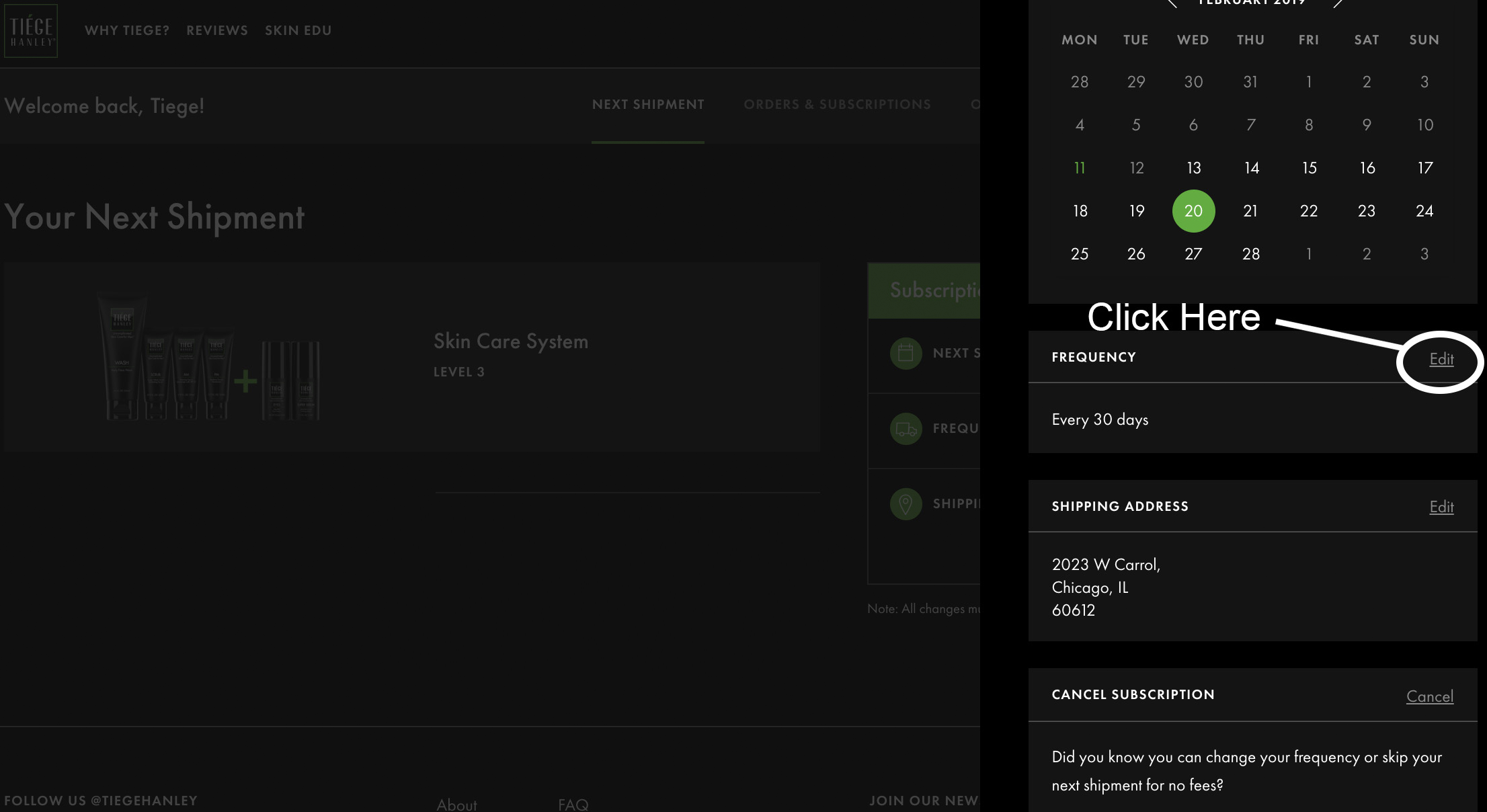 Then adjust the calendar to the next day you want a box to ship.