Any subscription must be active to edit the shipping address. Click Restore if your subscription is inactive. You will not be charged when the subscription is resumed / reactivated.
You can view and edit your subscription by logging in to your account at Tiege.com. Click on "Manage Subscription"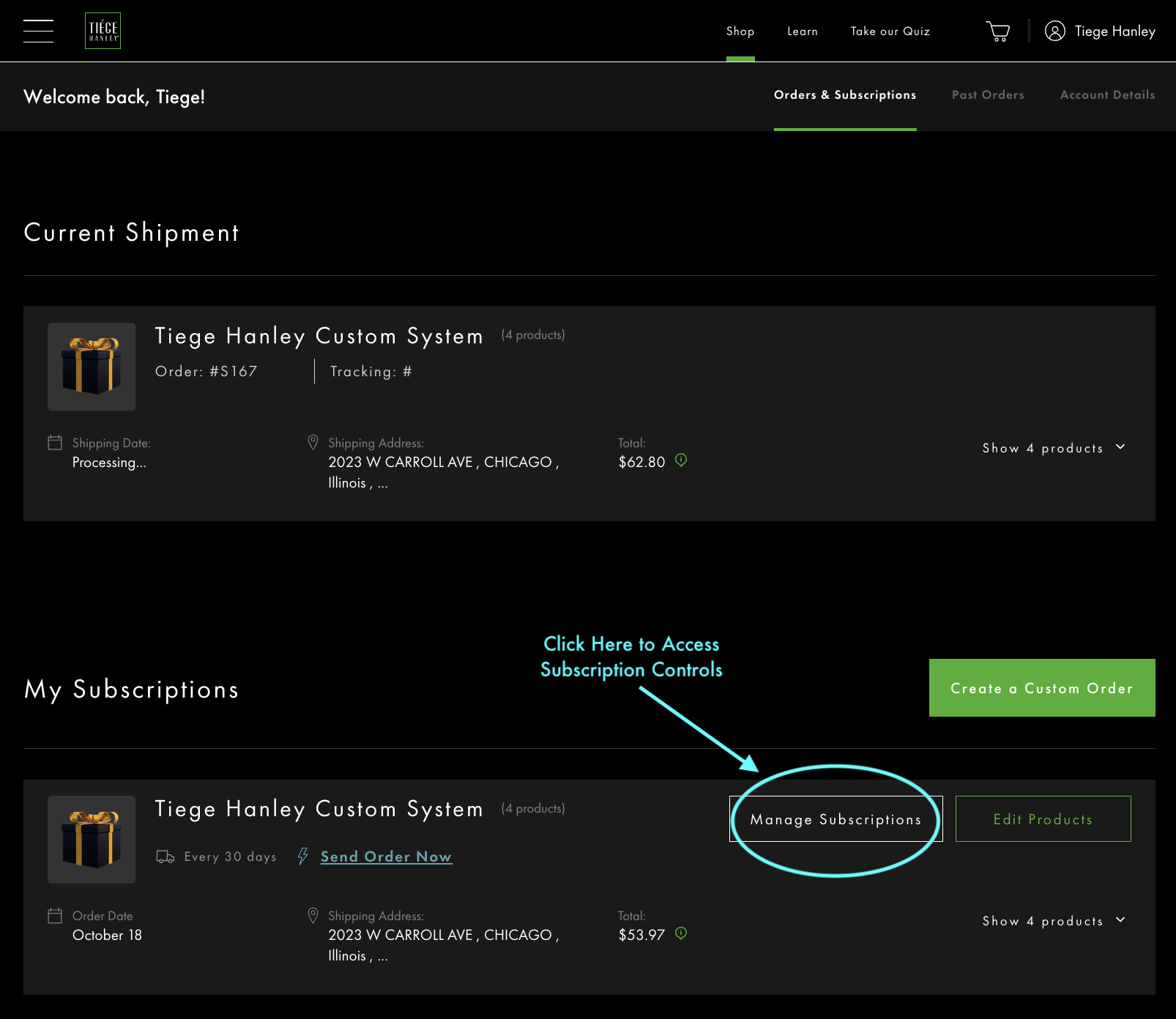 There you will find all the customer controls for your subscription, including SKIP, PAUSE, CANCEL, and other handy adjustments for when and where your order ships. Click on "Edit" next to Shipping Address.
Once you've entered the new information, click "Update Address."