You can view and edit your subscription by logging in to your account at Tiege.com. Click on "Subscription details"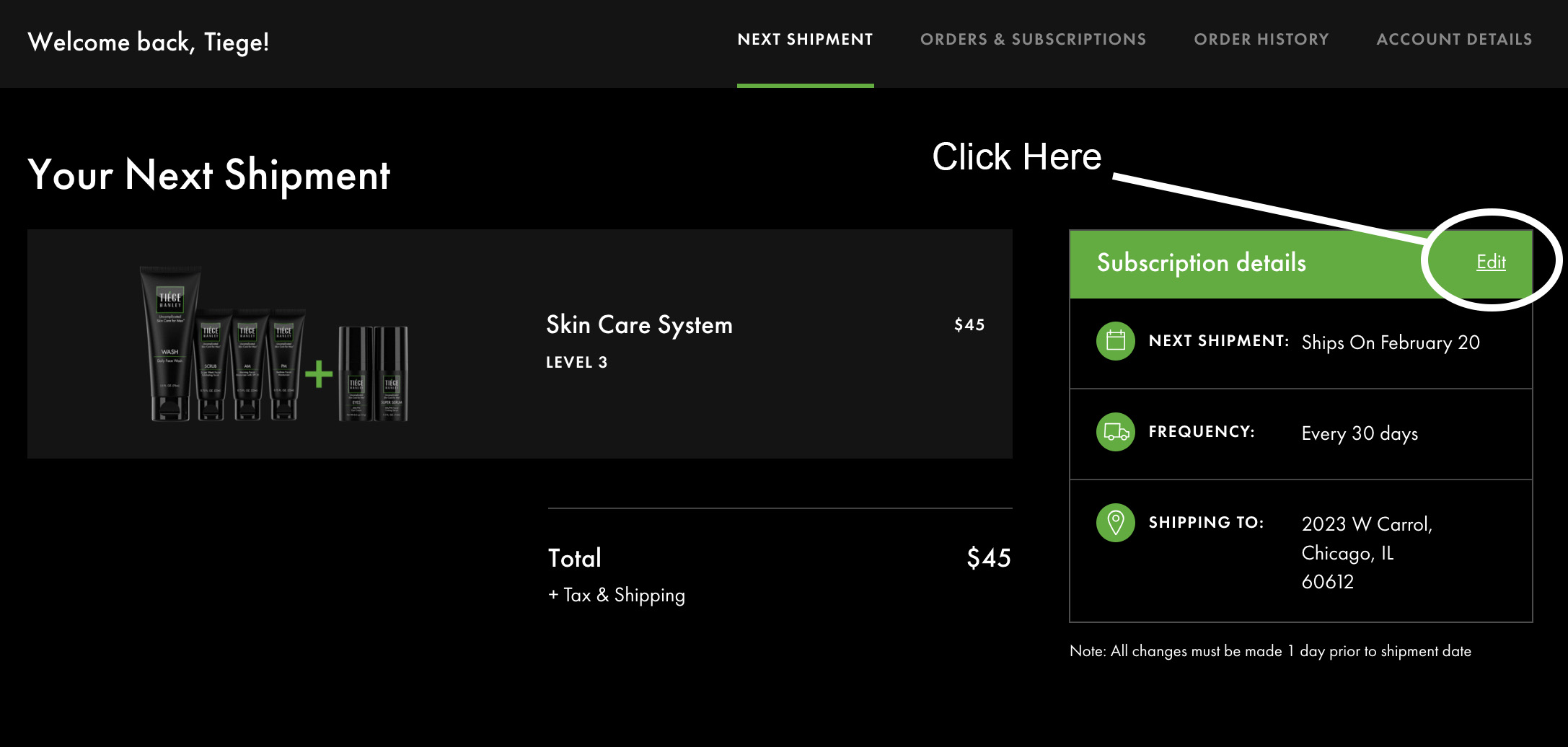 There you will find all of the customer controls for your subscription, including SKIP, PAUSE, CANCEL, and other handy adjustments for when and where your order ships. Click on "Edit" next to Shipping Address.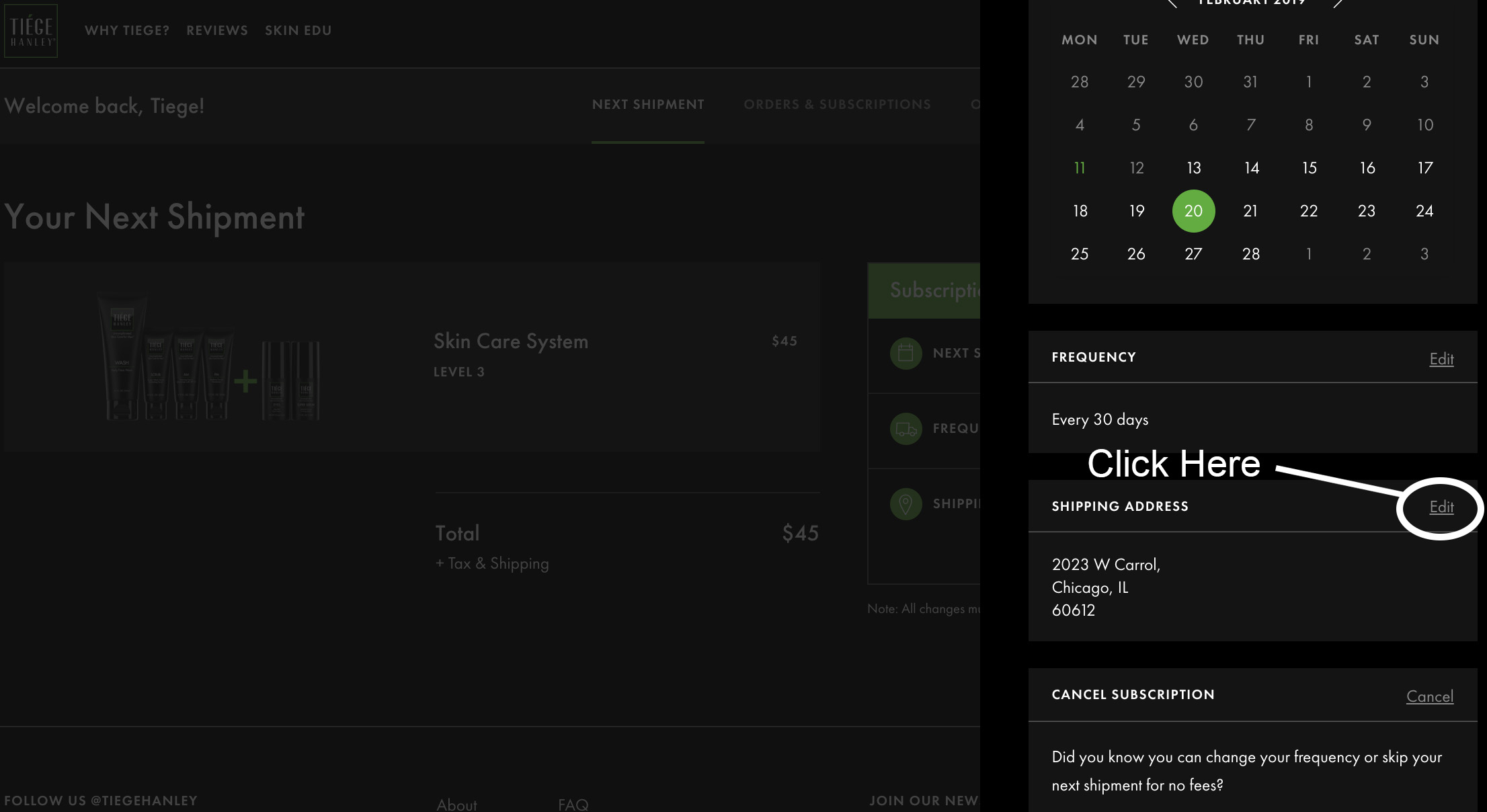 Once you've entered the new information, click "Update Address."