You can view and edit your subscription by logging in to your account at Tiege.com. Click on "Subscription details"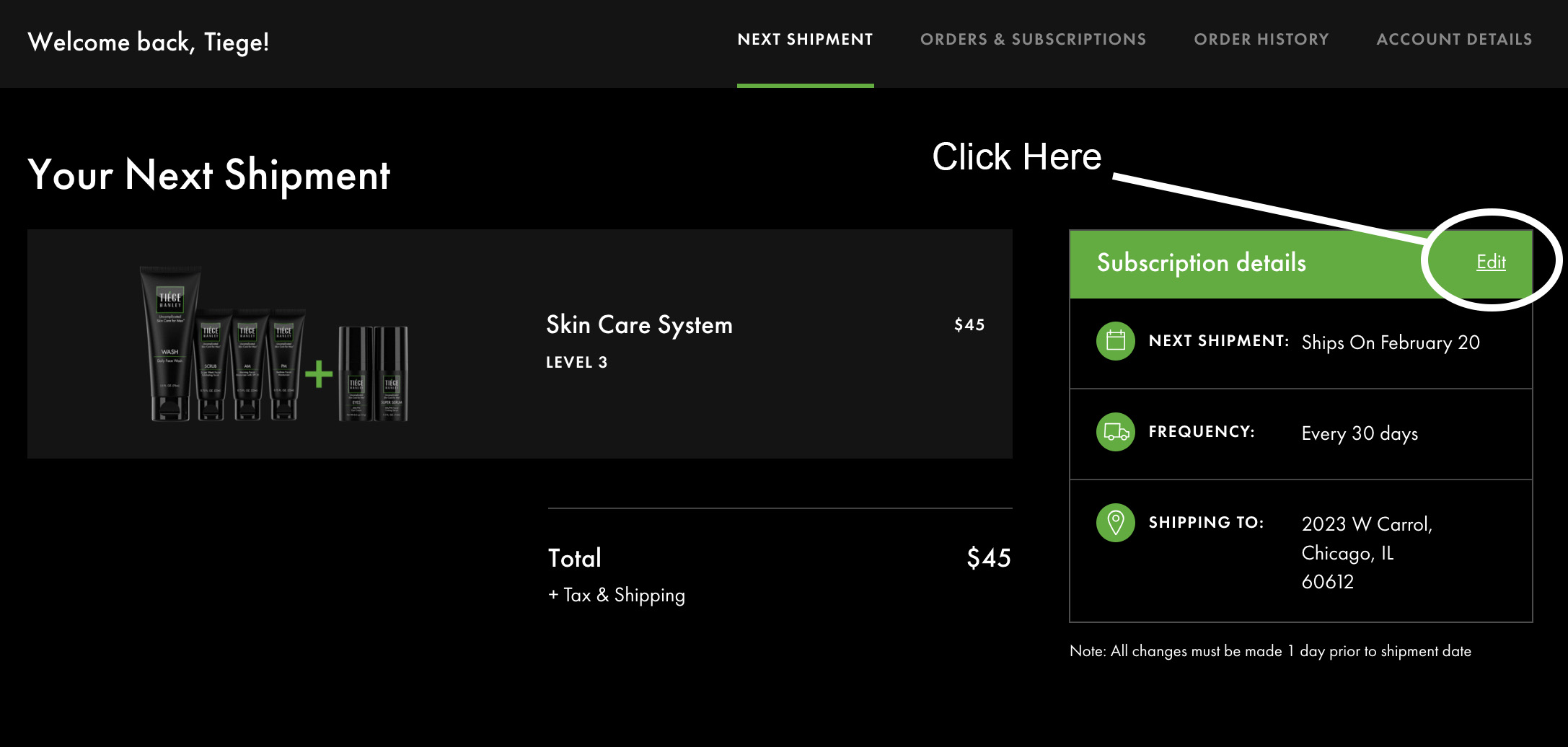 There you will find the controls to change your subscription level. Click on the "Edit" button next to "System" to switch your subscription level.
The subscription levels will appear. Click the "+" sign to see the Acne Systems.
Click on the Acne System you'd like and the new level will be saved.