As a Tiege Hanley member, you can dial in your box to fit exactly what you want!
Log in to your account and click Edit Products by your active subscription. If your subscription is inactive, Restore Subscription to unlock these controls.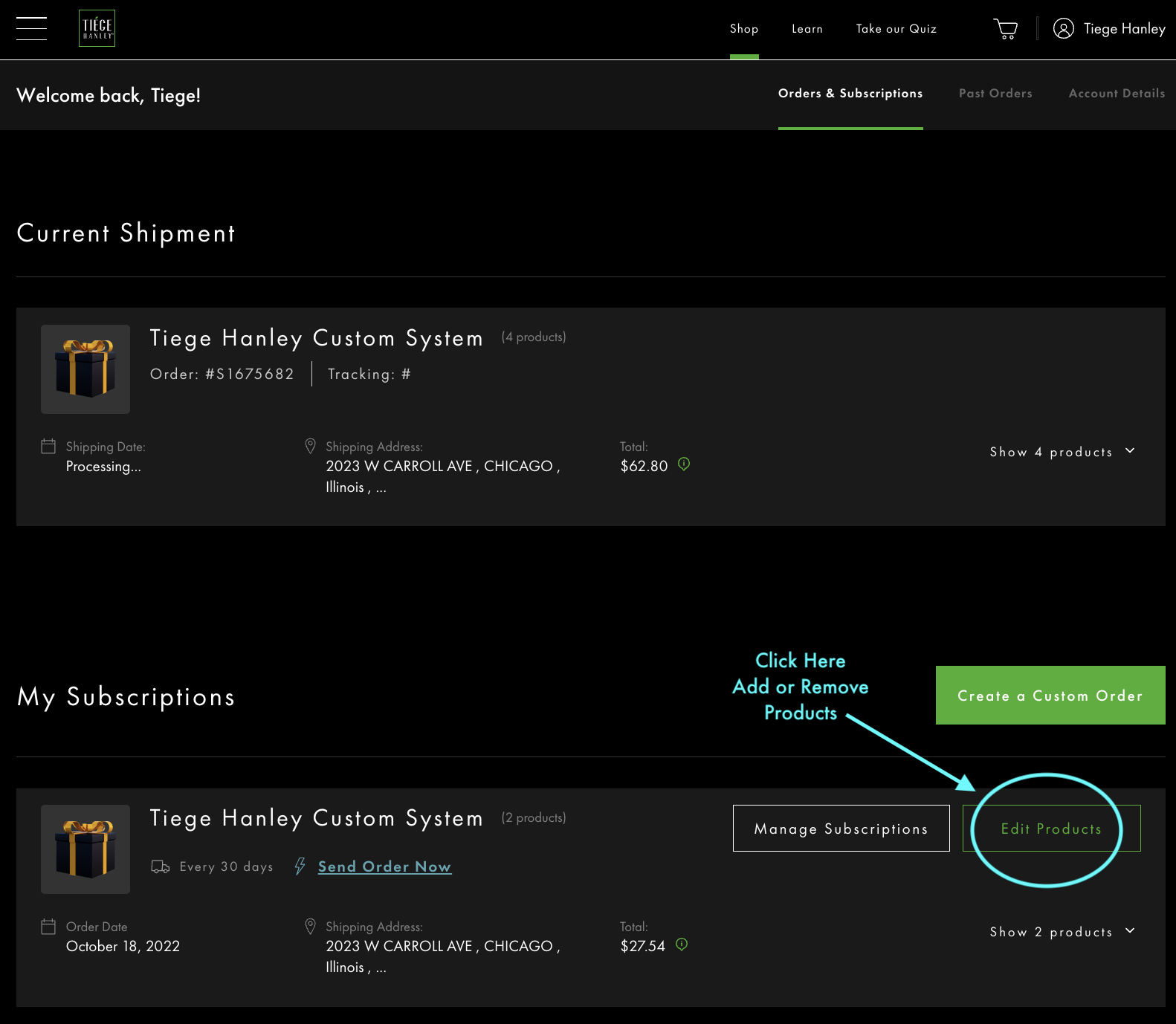 Then add the products you want to the box, there are multiple sizes available for many of the products. You can adjust quantity too. We always have a deal for you! Click the "Promotions" tab to add the promotion to your box.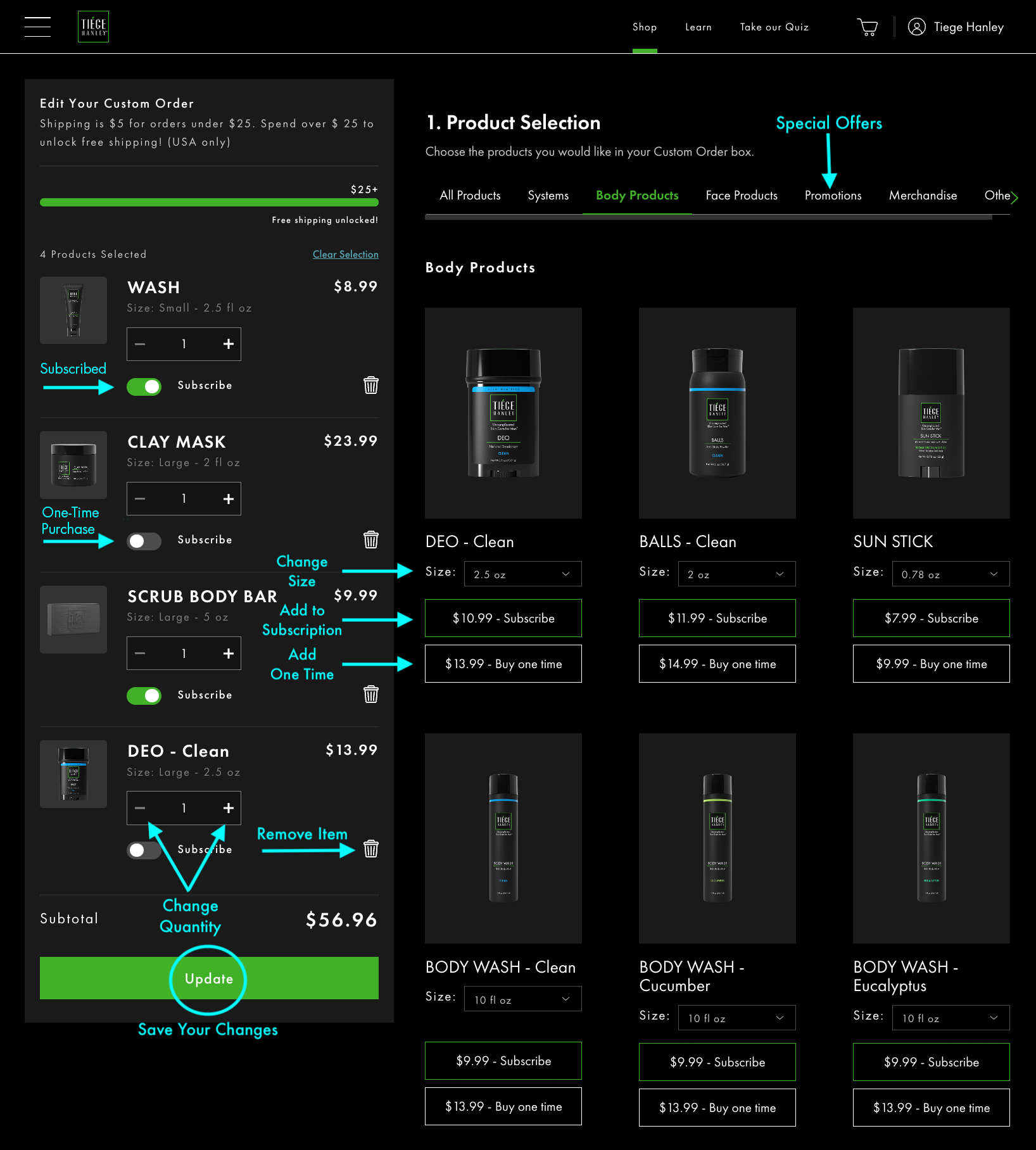 Once you've finished customizing your box, click update!
On mobile phones or tablets, you can edit your custom system by clicking the toggle by the price.