As a Tiege Hanley member, you can dial in your box to fit exactly what you want!
Here's how to customize from the next order page
Log in to your account and click "Manage This Subscription" by the product you want to modify or remove from your box.
To remove a system or product, click "Cancel subscription" for each item you no longer want to receive. Any other products will remain active until you cancel those subscriptions.
System Edit: If you have a

SYSTEM

your products will always stay together, when you make a change it applies to the whole system. See the

orange

graphic below.
Product Edit:

If you have individual

PRODUCTS, when you make a change it applies only to the item you are editing. See the

blue

graphic below.
Save Changes

to apply your subscription updates to products and systems.

Pro Tip:

Ensure frequency matches, or future orders will ship on different days.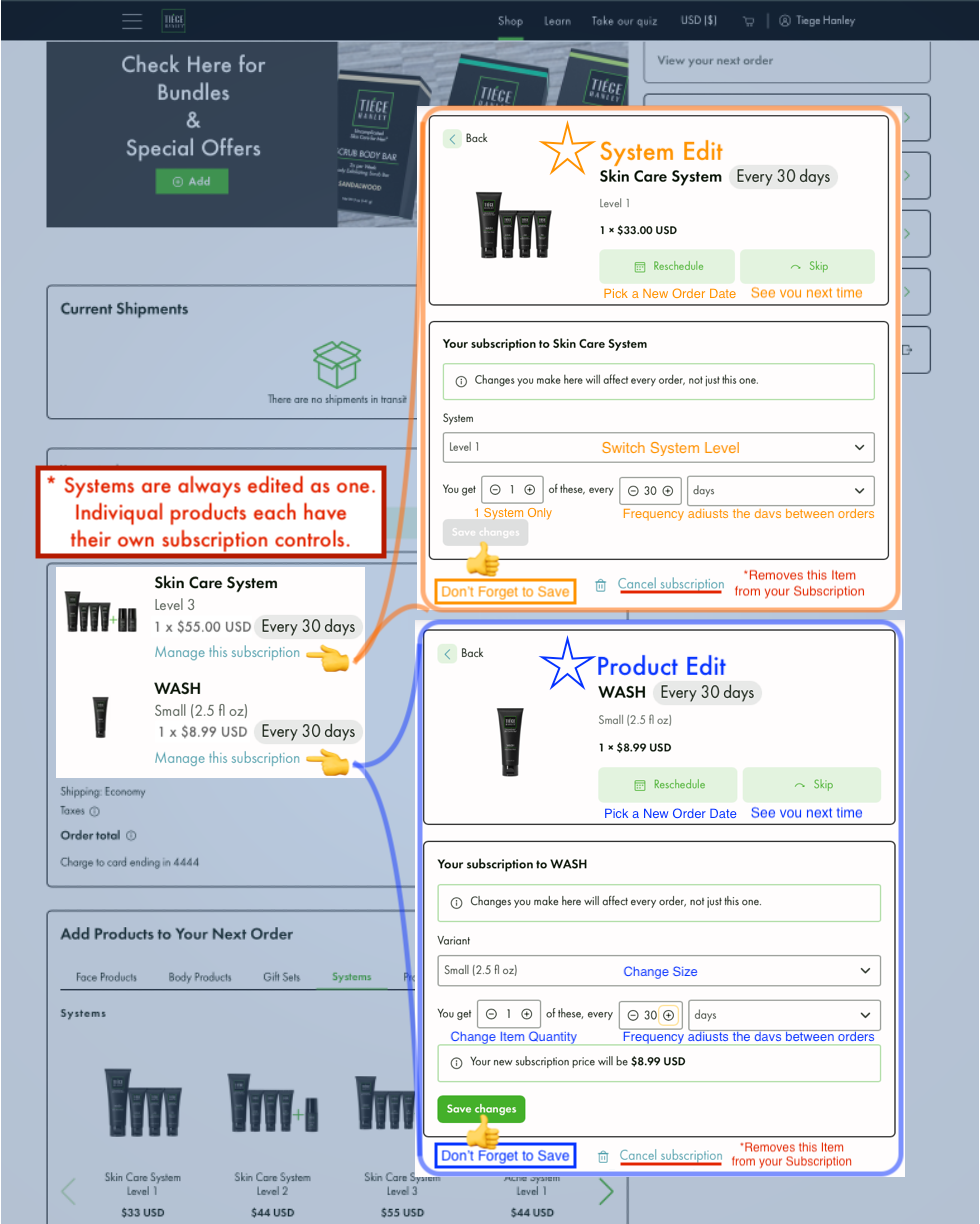 After you remove or modify the products you already have, add the new products you want to receive going forward. Add any products you want to the box, there are multiple sizes available for many of the products. You can also adjust quantity. The promotions tab will always have a deal for you!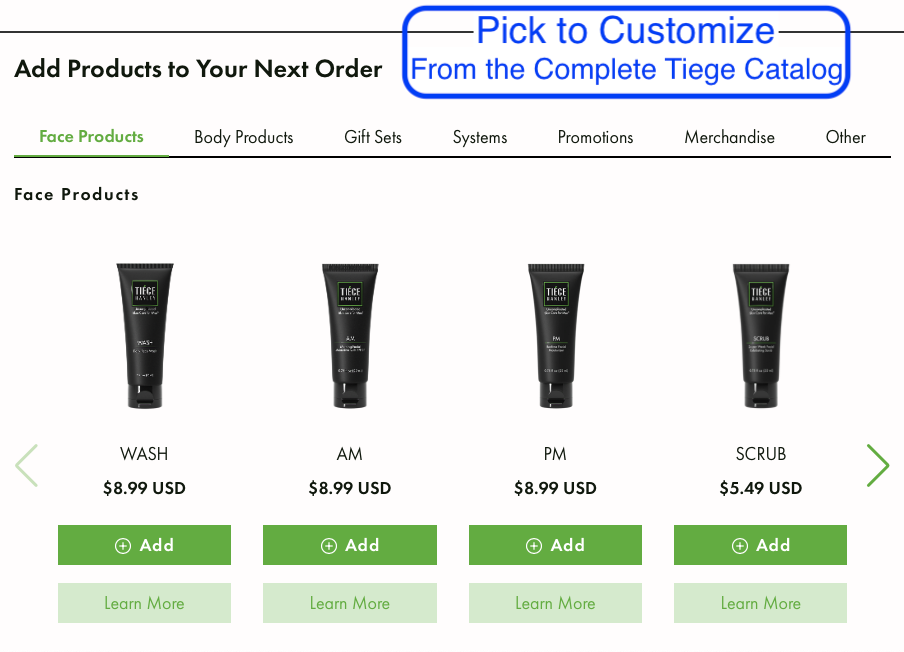 Going forward, your Tiege Hanley subscription will continue with your new product line up until you make a change.