At the gym, you are likely to sweat the products you applied in the morning off, or rinse the products off in your post gym shower. Either way, it's a good idea to add another application of your Tiege Hanley system after visiting the gym.

We would like to mention that adding Tiege Hanley to your post gym routine will lead to you running out of product a bit faster than 30 days. A lot of guys want to have extra products for their gym bag, for their shower, or just love using Tiege Hanley and want more of it!

We now have the ability to offer you Level YOU. With Level YOU, you can customize your current box of Tiege Hanley by adding up to 4 additional products to your next order.

If you'd like to upgrade your next order to a Level YOU, log in to your account and click on "Next Shipment."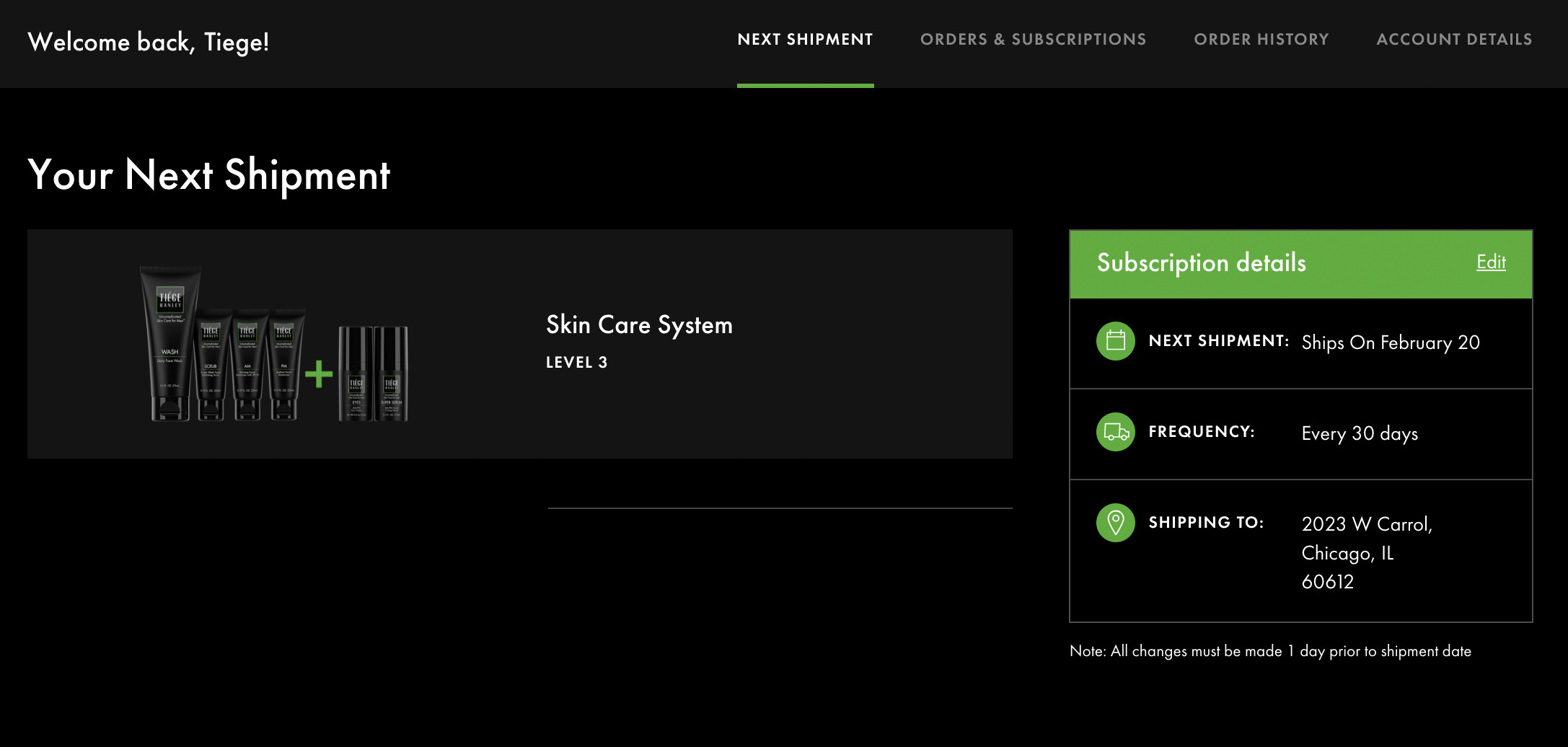 ​​
Scroll down the page to find the individual products.

​
Click "ADD TO SUBSCRIPTION" or "BUY ONE TIME" next to the products you'd like to receive with your next order.

Let us know if you need any additional assistance.